TRIP Section 111 Data
TRIP Section 111 Data
2023 Data Collection Template and Instructions
Under Section 111 of the Terrorism Risk Insurance Program Reauthorization Acts of 2015 and 2019, the Department of the Treasury is collecting data relating to the effectiveness of the Program, which it will use in connection with the reports that it must submit to Congress during the period the Program remains in effect
For Calendar Year 2023, Treasury has developed four separate templates for the collection of data; the nature and size of the insurer's operations will determine which of these, if any, are applicable. Separate templates have been developed for insurers that fall within Treasury's "small insurer" definition, for larger insurers that are not within that definition, for alien surplus lines insurers, and for captive insurers.
Data collection in 2023 is mandatory for insurers that participate in the Program. Participating insurers are required to report ALL required data templates no later than May 15, 2023.
Insurers will be able to use a web-based data collection facility using Secure File Transfer Protocol (SFTP) to submit the required data. In order to use this data collection facility to submit and certify the requested TRIP Section 111 Data, an insurer must first register with the facility. The registration process provides necessary security controls, both with respect to authenticating and safeguarding the information being submitted and for the general security of the data facility.
Registration for the 2023 data collection cycle is now open.
Further questions and requests for assistance should be submitted via email to: tripsection111data@iso.com.
Download the Registration Form here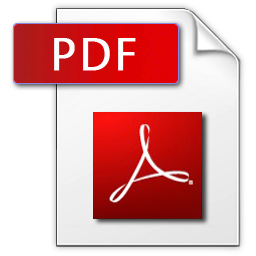 Registration Form
The data reporting templates have been approved by the OMB.